For adults
The Kitchen Cat
'She couldn't remember who she was, but she knew that once she had been someone important...' Scraps of memory, legend, and black lace woven together to tell one woman's rags to riches story, in an evening that will take you on a romp through the folktales and cocktail dresses of 1950s Europe.
The Day the Bomb Fell
…and other stories from Cambridge lives. Find out about a time when you could play hopscotch in the streets…
… when washing was done in a brass copper
..when young men went to war and children hid in air raid shelters,
… and much more. Marion recreates a picture of an English University city in wartime, as told by men and women who lived through war, peace and more changes than most of us can imagine.
Fen Tales
As
Bard of Cambridge
, Marion has been exploring local legends, the stories of the stones beneath our feet. The result is a collection of stories to make you gasp, laugh and cry – true stories and ancient myths.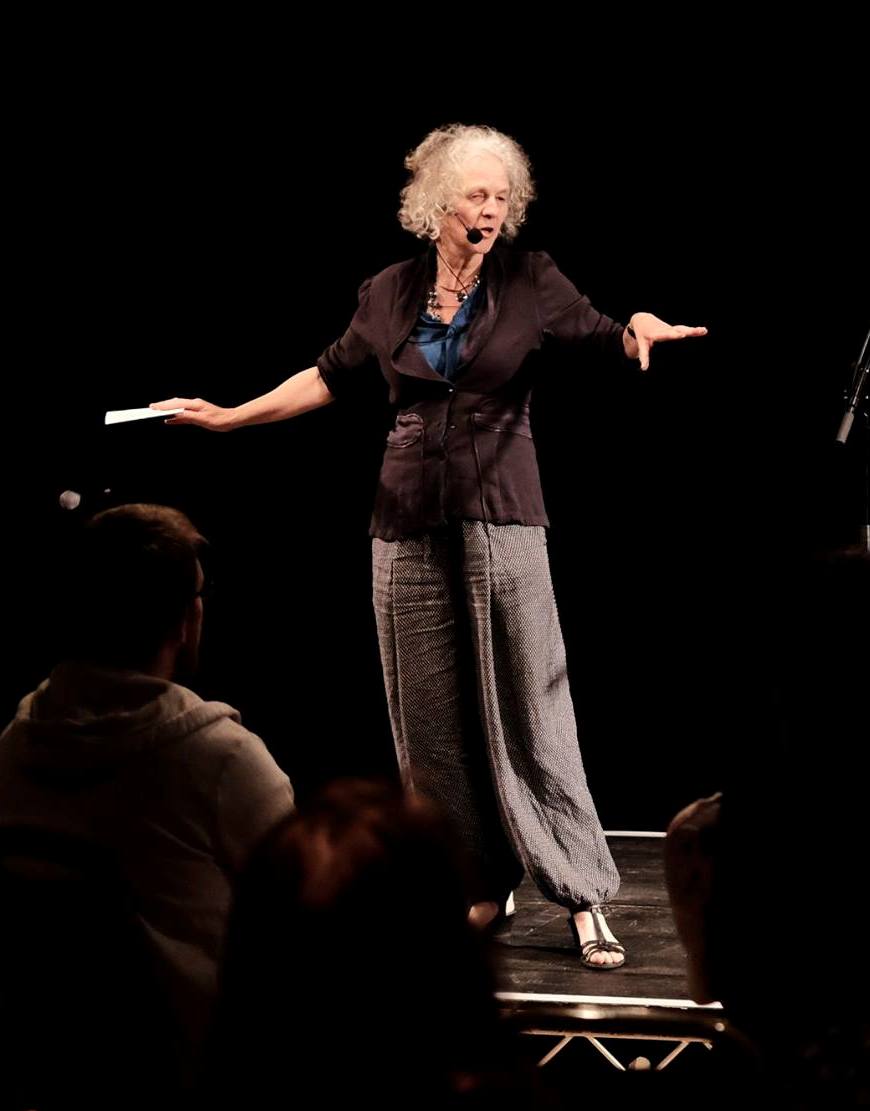 Riverrun
A journey to find the source of the Cam combines poetry, story, and anecdote as it travels through some dark and unexpected places, exploring rivers in all their variety.